Been so busy with work I could hardly catch my breath and that explained this busy post.
A long long time ago... ...
The day when baby and I went to Sungei Buloh nature reserve park to feed our blood to the millions of hungry mosquitoes.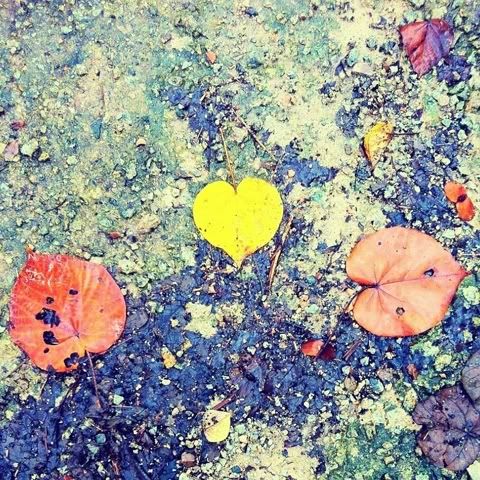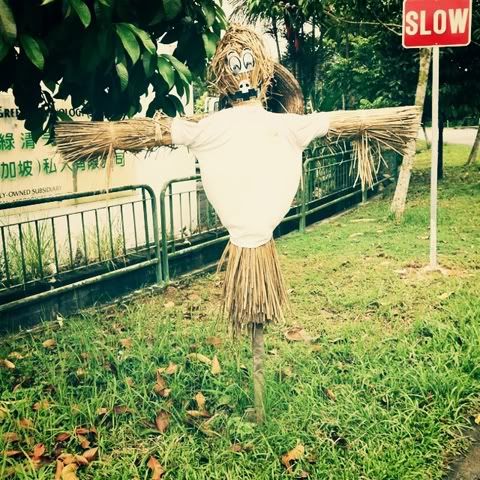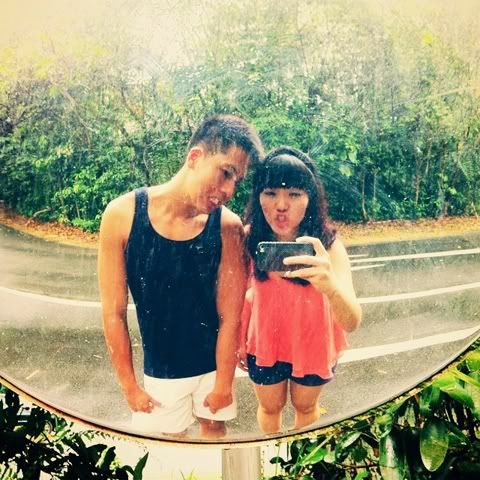 The day my girls and I went to send off Mei Mei at the airport in the really early morning where she flew to Las Vegas for 1 month with her schoolmates for her study trip.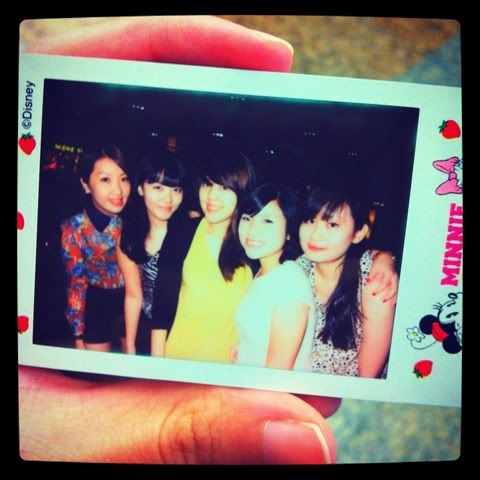 The day me and Cassie met up for high tea at Fruit Paradise at night.
The day I saw these beautifully scrapped aluminum cans used for recycle purposes at a client's factory.
The second day when baby came back from his 2 weeks Taiwan trip and we watched The Avengers together! He promised me that he'll let me draw on him and take cute pictures together when we get home. A man of his words :)
My favorite picture out of all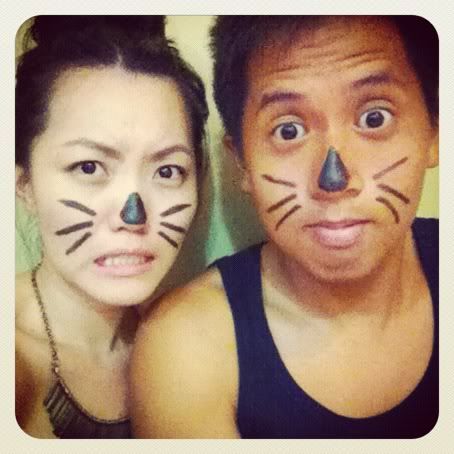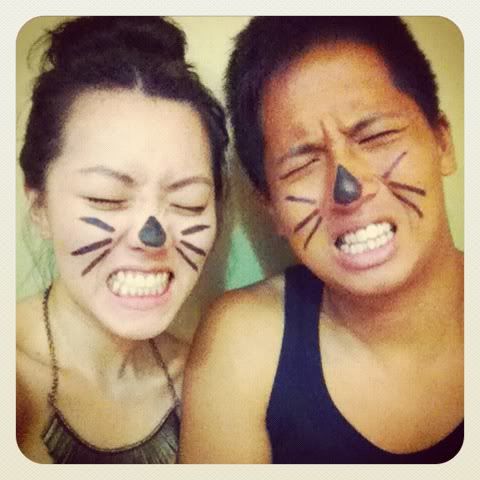 And finally, he got tired as seen from his face above.
Nonetheless, we are very in love.
Hiak Hiak Hiak